SRB City Tower
The SRB City Tower is the Radio Base Station with an integrated photovoltaic system.

With digitisation, Radio Base Stations are inevitably subject to a mutation in terms of technology and an increase in number and presence on the territory. For this reason, it is essential to design and implement a product whose design integrates into even the most modern urban spaces, which optimises the use of natural resources and contributes to the production of sustainable energy and the development of services, enhancing the resilience of data networks.
In contrast to standard solar power plants, the production curve of a vertical system is developed during the hours of highest electricity costs, thus more decisively lowering the high energy operating costs of SRBs.
The on-site energy production and storage also ensures that the service is maintained even in the event of power grid problems: a redundancy in favour of safety.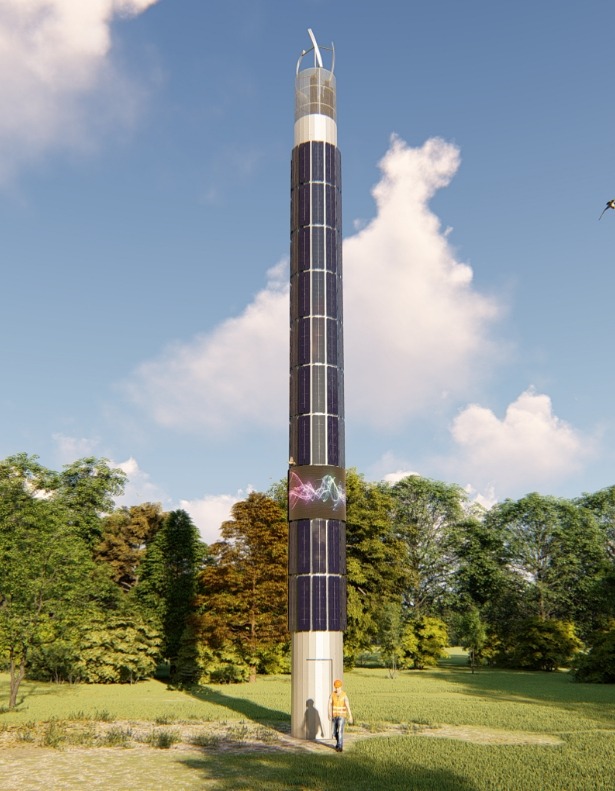 INTEGRATED LED-WALL PLATFORM
The SRB City Tower can integrate high-brightness circular LED walls, providing a solid business platform in terms of variable message advertising space.
RU DATA RACK DATACENTER
The SRB station can provide RU rack units on at least 2 floors, providing ample computing capacity for integrated mini-datacentres, even multi-operator!
CHARGING FOR ELECTRIC VEHICLES
Charging devices for electric vehicles can be integrated, with important economic and environmental advantages in terms of maintenance and management of the systems, enhancing company electric fleets.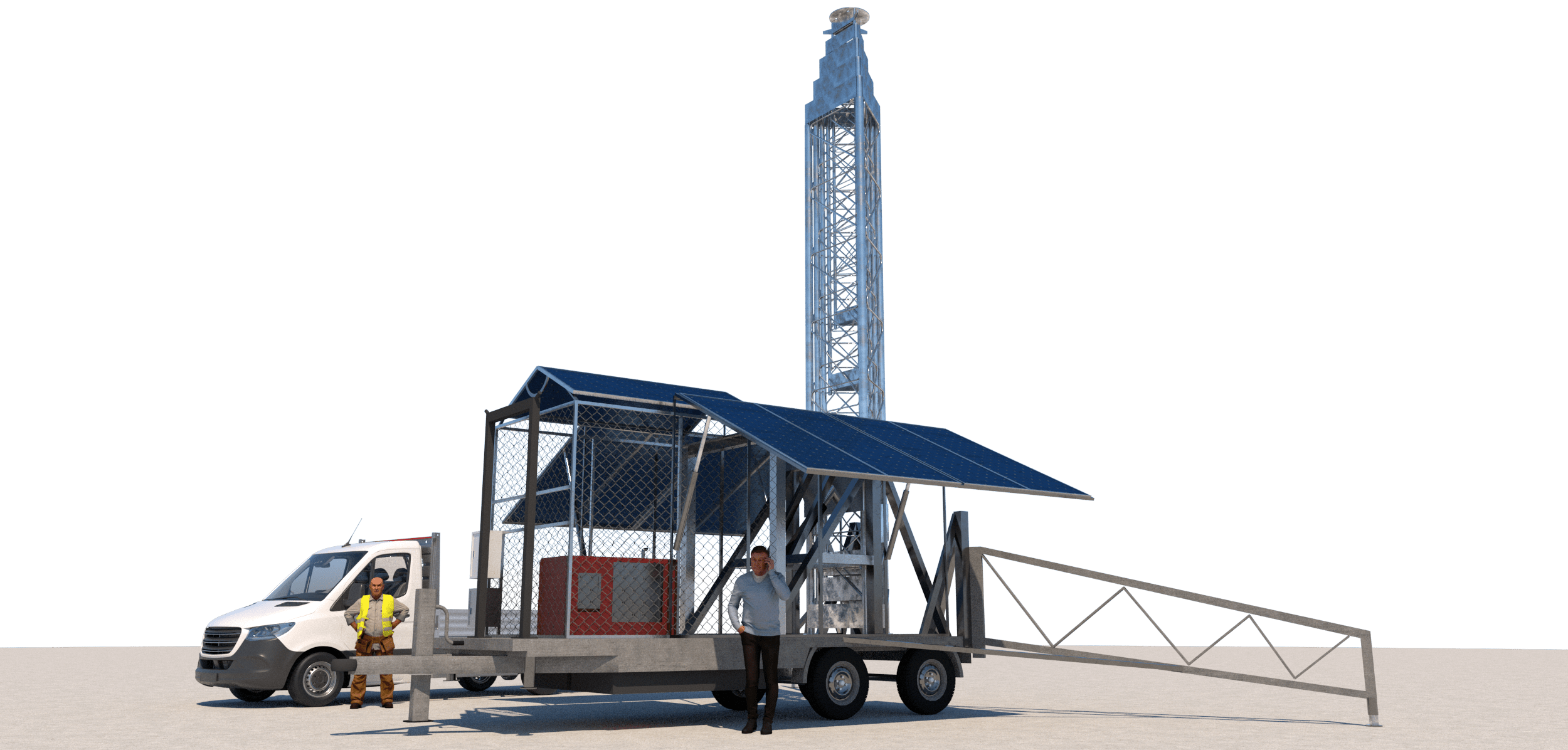 GMT: the Green Mobile Tower of tomorrow.
The GMT mobile telecom tower solution was developed to simplify and speed up the installation of temporary transmission points without the need to build or assemble the antenna on site, reducing commissioning costs and enabling deployment on multiple sites with simple relocation. The mobile carrier structure, in addition to housing the telecom equipment, can integrate off-grid or hybrid grid-connected photovoltaic panels, as well as an emergency generator.